How to Open Free Online Store Using Wooplr
A free and easy way to start and an online store, even less than in a minute. You can sell your products directly to y our family and friends.
About Wooplr:-
To Learn

How To Open Free Online Store Using Wooplr

first learn about wooplr –
Wooplr gives you a platform where you can show your business skills, add products which you find good and can attract the buyer's attention in your store. Since Wooplr does not leave its customers to leave behind, it will give you your share of the money. Wooplr has shared 1 crore earnings yet. Wooplr has 40,000+ influencer, 300+ brands and 50000+ products its a big enough platform to enhance your store. Join the wooplr now and show your skills. Wooplr today empower s 80,000+ store owner s to earn on average Rs. 30,000 a month. In just a minute, be ready to go live with 50,000+ products that can be added to the store and sold to friends, family or follower s. Wooplr has its delivery and returns policy easy payments/payouts(Bank transfer/Paytm) and a world-class customer care team. Imagine having your own ready-made store with nothing to worry about at all.
To Open Free Online Store Using Wooplr its comprises of some steps which are as follows:-
Step 1- Go to wooplr.com click on open my store now.
Step 2 – Now select sign up options like sign up using Facebook/Google. You can also sign up with your email id. Fill personal details carefully.
Step 3- After sign up select your Store Name, Logo and social media link going into the Edit Store option of your Store.
Step 4- Add products (unique products from the best brands) which are provided by the Wooplr. These products will show in your store like fashionfairy.wooplr.com is a store example.
You can sell/share your Store products (share your store's products on Whats app, Facebook, Instagram, YouTube,  blogs and start selling instantly ), if anyone makes the purchase you Earn instant cash after delivery of product the earn cash will go into a confirmed section.
Wooplr Payouts Options:-
Go into edit payout option, there have two methods to get a payout-
Paytm Wallet(KYC Must be Done).
Bank Transfer
After Opening Free Online Store Using Wooplr the commission structure is:-
You earn every time someone shops from your online store. A free and easy way to start an online store. Earn up to 25% on every order from your store you can earn by just using your smartphones any time, anywhere.
Commission structure:-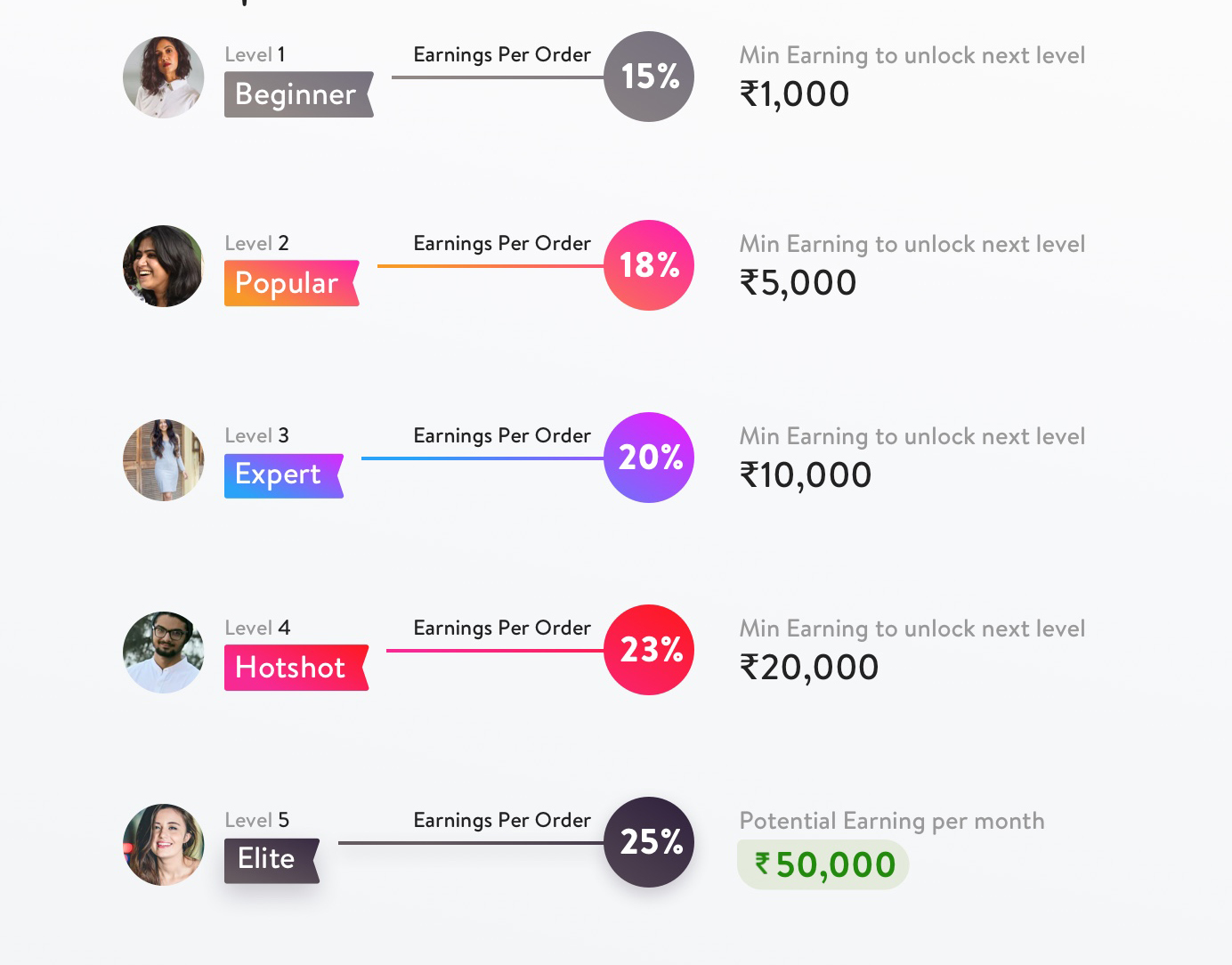 To Know more how to Setup Free online Store watch video Step by Step: –
Techpay YouTube Channel Subscribe our Channel click here-
Also, Read – Earn money using Meesho Reselling App